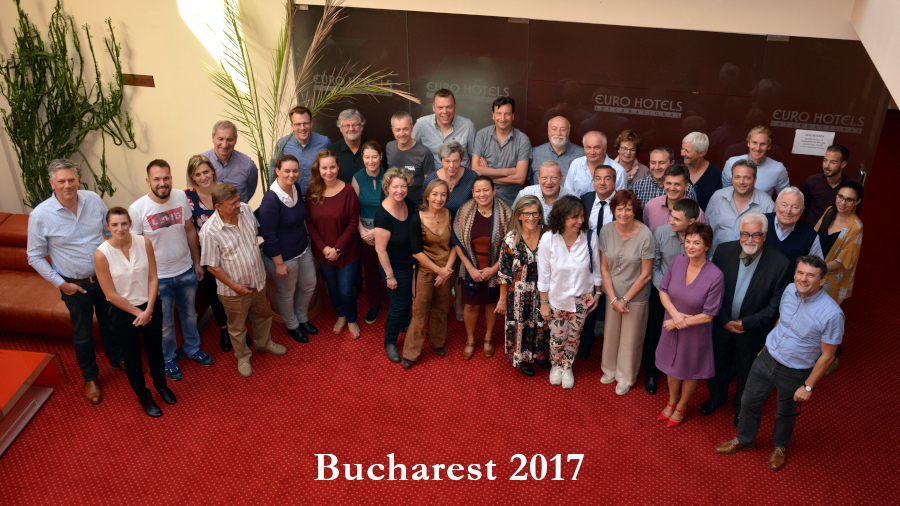 Euromf vzw initially originated from an exchange programme organised by Belgian and Eastern European labourers organisations. Several initiatives emerged, aimed at the development of labourer's campaigns and the exchange of knowledge and information.
For practical reasons Euromf vzw was re-established in 2010 by the labourers movements of the provinces of Antwerp, Limburg and Flemish Brabant. The activities were continued by organising a number of seminars which for several years focused on the considerable social inequality in society, the working poor and the ways to address these issues. From 2015 onwards we continue being engaged, from various lines of approach, on the consequences of labour migration.
The organisation will take initiatives and/or support initiatives that lead to the development of a strong social mid field (civil society) in Central and Eastern Europe in order to play a leading role in the social dialogue. To achieve this goal the organisation itself, or in cooperation with other organisations, can develop projects and set up educational initiatives.
Euromf particularly aims at the socio-economic domains, and equally at social-cultural education, community work, regional development; the health care, health insurance and welfare sectors; cooperatives and social economy for and by employees. The organisation can collaborate with initiatives, or take initiatives, that support and/or coordinate networks.
Euromf aims at contributing to democracy, social justice, fair sustainability, welfare and well-being in Western, Central and Eastern Europe.
---
Board of Directors:
President: Bart Gaublomme
Secretary: Carien Neven
Members: Wouter Van Dyck, Tine Vanderaspoilden, Peter Wouters